Secure your tickets now for the
GABA Gala 2020
January 31st, 2020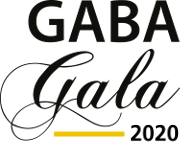 Annual Gala Event
At the St. Francis Yacht Club on January 31st, 2020
As a deeply-rooted community of German-American business professionals, we hope you will join us in celebrating our collective success in building a dynamic organization that unites the California Bay Area and German businesses. This gala celebration will acknowledge our achievements and pay tribute to our proud members. There is limited seating, please purchase your tickets soon.
Early Bird until Nov 15th, 2019:
Members: $145.00
Non-Members: $175.00
Regular (after Nov 15th):
Members: $165.00
Non-Members: $195.00
GABA Award of Excellence
GABA Award of Excellence 2020 to be announced shortly!
Previous Award Recipients include:
2019
Thomas Südhof, recipient of the 2013 Nobel Prize in Physiology or Medicine
2018
Konstantin Guericke, co-founder of LinkedIn
2017
Patricia Roller and Hartmut Esslinger, co-founders of frog design.
Interview Thomas C. Südhof
We were very honored to have Thomas C. Südhof, M.D., Avram Goldstein Chair, Professor of Molecular and Cellular Physiology, and Investigator of the Howard Hughes Medical Institute | Stanford University School of Medicine and recipient of the 2013 Nobel Prize in Physiology or Medicine and winner of the 2019 GABA Award of Excellence here with us at the GABA Gala 2019.
Interviewed by Marcus Schuler, ARD Korrespondent.
Program
The tradition continues - we present GABA Gala 2020, an elegant evening at the St. Francis Yacht Club in San Francisco.
Our 200 Gala guests will experience a splendid dinner, live entertainment, and an award ceremony celebrating a distinguished German-American who has exhibited passion and excellence in business, technology and cultural exchange.
#
Session
Speaker(s)
Time
Venus
6:00 - 7:00 PM
Reception
7:00 - 7:10 PM
Welcome Speeches by GABA Chair & Consul General Hans-Ulrich Südbeck
7:00 - 7:30 PM
First Course
7:30 - 8:00 PM
Award Ceremony & Presentation
8:00 - 8:30 PM
Main Course
8:30 - 8:50 PM
Interview with Award Winner
8:50 - 9:00 PM
Closing Remarks
9:00 - 10:30 PM
Mingle at the Dessert Buffet accompanied by Live Music
Venue
St. Francis Yacht Club was founded in 1927 by a group of 21 San Francisco Yachtsmen with a vision of a club in the City. Ground was broken for the clubhouse that year, and events were held on members' yachts until the club was formally opened in 1928.
St. Francis Yacht Club is a year-round host of over 40 regattas on San Francisco Bay, including the annual Big Boat Series each September. The Club was host to the 2000 US Olympic Sailing Trials, and continues to host World and National Championships.
Located directly on the shores of San Francisco Bay, StFYC boasts incredible panoramic views that span from the Golden Gate Bridge to Alcatraz.
99 Yacht Road
San Francisco, CA 94123