Secure your tickets now for the
GABA Gala 2022
May 20th, 2022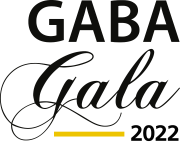 Note: This is a date change!
Join the vibrant German American Business community for the GABA Gala on May 20th 2022. Let's use this opportunity to renew our German American ties and friendships in person, get to know new people and celebrate together.
Full vaccination is required to attend this social event.
Excellent sponsorships are available.
Please contact sponsorship@gaba-network.org.
Interview with Award of Excellence Winner Cyriac Roeding
by Matthias Hohensee (Wirtschaftswoche)
Program
The tradition continues - we present the GABA Gala 2022.
Our guests will experience a champagne reception, entertainment, and an award ceremony celebrating a distinguished German-American who has exhibited passion and excellence in business, technology and cultural exchange.
#
Session
Speaker(s)
Time
Venus
6:00 - 7:00 PM
Champagne Reception
7:00 - 7:15 PM
Welcome address by GABA Chair and Consul General of the Federal Republic of Germany in San Francisco, Oliver Schramm
7:15 - 7:45 PM
First course
7:45 - 8:15 PM
Main course
8:15 - 8:50 PM
Award ceremony & interview with award winner Cyriac Roeding; interviewer: Matthias Hohensee, Wirtschaftswoche
8:50 - 9:00 PM
Closing remarks
9:00 - 10:30 PM
Mix & mingle at the dessert buffet
Tickets
Regular Pricing from Dec 14th, 2021 – May 16th, 2022:
Members: $185.00
Non-Members: $215.00
$305 for GALA ticket and a 1 year Professional GABA Membership
(select this new member special option during sign up)
Late registration after May 16th, 2022:
$250 for Members and Non-Members
$370 for GALA ticket and 1 year GABA Membership
Venue
Dominic's at Oyster Point
911 Marina Blvd
South San Francisco, CA 94080 United States
Enjoy the beautiful outdoors and location at Oyster Point!